AZ Kitchen and Granite LLC, provides high quality marble and granite for bathroom and kitchen countertops. If you´re considering natural stone kitchen counters, check out our competitive pricing and large selection of natural stones to choose from.



Offers Expire In 7 Days
13 Granite Countertop Colors Starting @ $29.99/Square Foot Installed + 1/2 off Sink Option!
*Price reflects Estimate 5 edge choices PLUS INSTALLATION! This may not be combined with other offers. 40 SF Minimum. Restrictions May Apply. Subject to change without notice.
AZ Kitchen Refacing resurfaced all of our kitchen cabinets for our remodeling project and they really make the kitchen shine
Call today! (602) 910-2FAB (322)
12 Granite Countertops Colors Starting @ $34.99/Square Foot Installed + 1/2 off Sink Option!
*Price reflects Estimate 5 edge choices PLUS INSTALLATION! Choice of 2 Free Stainless Steel Undermount Sinks 40 SF Minimum. Restrictions May Apply. Subject to change without notice.
Call today! (602) 910-2FAB (322)
We accept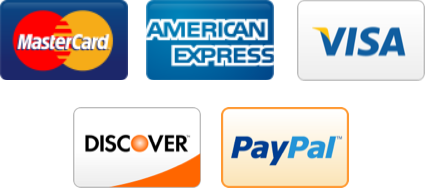 ASK US ABOUT


0% Financing for 6 Months!
Enjoy the look of a brand new kitchen for less with the help of kitchen remodeling contractors at AZ Kitchen & Granite in Phoenix, Arizona. Contact us today for a free quote. We give you the luxurious look of a custom-built kitchen without the big price tag. Your kitchen will look brand new after our custom cabinet refacing and granite countertop installation.
Keep Remodeling Costs Under Control: Call the "big box" home remodeling stores for an estimate, and then call us. We consistently beat them in price, quality and, service. We offer a wide selection of styles and materials that fit any budget.
Review by Elaine H. in Scottsdale, AZ Project: Reface Already Installed Cabinets Great experience with AZ kitchen from start to finish. Max was very professional and so nice!!! Great work and he did exactly what he said he would do to make our cabinets look like new! Id use him again in a heartbeat!!
Call Today!
(602) 910-2322
Few if any materials offer the elegance, color and durability of Granite. When looking to remodel your kitchen or bathroom, it can often be difficult to balance the need for lasting quality with aesthetic beauty. Crafted by nature and finished by buckeye artisans, granite countertops can provide your home with a unique style and pattern unlike any other.
No two pieces of stone are the same. Granite colors, shades and grains offer each individual the chance to enjoy a wholly unique decor, guaranteed to last a lifetime, or perhaps several. Immune to the ravages of age and climate and nearly impervious to typical countertop wear and tear, Granite countertops combine the visual versatility of composite materials with the strength and sophistication of polished stone, with a minimum level of upkeep and treatment.
Resistant to heat and scarring, Granite is perfect for the kitchen or bathroom, as the everything from open flame to superheated metals will fail to mark or damage it at all. Be it skillet, cook-pot, boiling water or curling iron, the porous nature to this beautiful stone absorbs and distributes heat without rendering damage to the finish or aesthetic.
Mined and quarried throughout the world, buckeye Granite Countertops provide a sustainable, reliable alternative to more expensive surface materials such as quartz or soapstone, higher maintenance options such as hardwood. Available in a variety of thicknesses, finishes, colors and shades, buckeye Granite Countertops can be designed to compliment most any decor, from the most sophisticated elegance, to more natural, rustic charm.
Assured to last for the life of your buckeye home, the appeal of Granite Countertops goes beyond mere beauty as their raw durability and ageless appearance are sure to add considerably to the value and appeal of your buckeye kitchen or bathroom. In a time where so little is built to last, buckeye Granite Countertops provide a sound and reliable home investment to be enjoyed for a lifetime or considered selling point down the road. So when thinking on your next home improvement project, consider AZ Kitchen and Granite LLC, buckeye Granite Countertops.