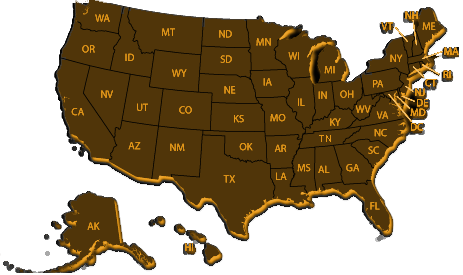 Colorado Granite Makeover Locations
Below is a list of granite countertops partner providers in Colorado. These granite fabricators are craftsman in the trade of granite countertop fabrications in the state of Colorado. Click on the logo to find the specific details about your kitchen upgrade from your local provider.

Stone City LLC (Denver,Denver Colorado,Colorado,Aurora CO,Colorado Springs CO,Fort Collins CO,Boulder Colorado)
VOTED BEST IN AURORA FOR SIX YEARS RUNNING
As a family owned and operated company, our team at Stone City prides ourselves in providing clients with thorough, precise information about...
---
paragon granite & Marble
|
Klassic Kountertops
|
Granite & Marble Designs
|
Colorado Springs Marble & Granite, Inc.
|
Klassic Kountertops
|
Green Acres Granite
|
Reflections In Stone
|
Dons Custom Countertops
|
Brekhus Tile & Stone
|
Mountain Aspen Granite
|
Greenwood Cabinets & Stone, Inc.
|
Advantage Stone Fabrication
|
Brooke-Stone, LLC
|
Your WIsh Is Granite
|
Granite Makeover Colorado
|
Reyes Marble & Granite
|
Cutting Edge Marble & Granite
|
Benray Designer Marble
|
Gold Imperial Design
|
The Granite Experts LLC
|
Midwest Tile Marble & Granite Inc
|
Tile Shop
|
Colorado Surfaces
|
HTI Granite & Cabinetry
|
YK Stone Center
|
Green Acres Granite
|
Colorado Surfaces
|
Imhoff Fine Residential Painting
|
---
Wiki | digg | Answers | Facebook | Twitter | Google News
---


We provide homeowners, contractors and architects a large choice of custom fabricated stone slabs for residential or commercial use. Our partners in China enable us to offer you the lowest possible price. Our stone products are imported from all over the world. Our staff of experienced, professional and knowledgeable stone experts help you select products, estimate costs, work with you on design ideas and follow through with personalized project management. Granite is a natural product and contains concentrations of crystals, pits, veins and fissures (small hairline cracks) that are likely to be present in solutions of the slab(s) used to produce your counter tops.
Conveniently Located at 9 West Merrick Rd., Freeport, NY 11520
Long Island New York | Queens New York | freeport | Long beach | Oceanside | Baldwin | Merrick | Bellmore | Seaford | Rockville Centre | Malvern | Valley Stream | Lynbrook | woodmere | East Rockaway | Massapequa | Hicksville | Syosett | jericho | NY-Long Island | Nassau County |
Call Today! (516) 864-4224

Home | Specials | Estimator | Gallery | Kitchen Designer | Contact Us







Granite Locations | Mobile Website | Partners | Services | Granite Countertop News | Edges | FAQ | Client Projects | Granite links | Feedback | Fabricator | Blog | Affiliate Program
© 2018 Granite Countertops co Makeover property of Professional Remarketing Group, LLC All Rights Reserved